1. Lighting Control App
Picture this, you are in your living room watching TV and realize there is a light you left on in another room or maybe you are on a vacation but you don't want your home to look vacant, or maybe you want to turn on the lights before you enter your home because you don't like entering a dark house. By just using apps, you are able to control the lighting in your home, temperature, window treatments, and many more. There are some apps that give you a little more customization like you can have a button that will turn on a given mode like "dinner party" or "wake-up time"
Swapping out the bulbs you use the most

Look at the fixtures that you use the most and consider changing their bulbs to energy-efficient bulbs. A good example of such lighting is the entryway or kitchen lighting. Choosing energy-efficient bulbs can save you a lot of money, and you will notice a difference once you do this. You can expect to make savings of $40-$135 in energy costs for each of the bulbs, and this makes you cut the energy use by 75%, and it also generates far much less heat. Before a bulb can be labeled as Energy Star bulb, it must have a warranty by the manufacturer, which shows the product is of good quality.

3. Finding a New Ceiling Fan
When was your last time to update the ceiling fan? If you are not able to remember this, then it is a sign that you need to do it as soon as possible. Newer ceiling fan moors consume less energy and operate cooler to the touch the older ones. Many of the newer ones are also quieter, and you will find them in a wide range of options
Fixing the Media Room Lighting
Rooms that have a TV don't need a lot of overhead lighting, you need more ambiance and task lighting, a good example being lamps. Doing this is a good idea because it will help in reducing glare on the screen. Having good task lighting means that the room can be dim, but a person who wants to read can do so because of ample lighting, like a table lamp. When planning your media room, you should also think about natural lighting and also installing a good light-controlling window treatment so during the days with a lot of suns, your entertainment is not disrupted by harsh rays.
Changing the Old Fixtures
Light manufacturers have continued to make it easier for their consumers to replace fixtures consuming a lot of energy with those that consume less and are able to last for a long period of time. When in the process of choosing your lighting, you should go with those that have an Energy Star label. Using old lighting fixtures can leave your home looking old too. If you were to replace the old chandelier and install fresher models, you can expect your home to look newer.

6. Picking a New Shade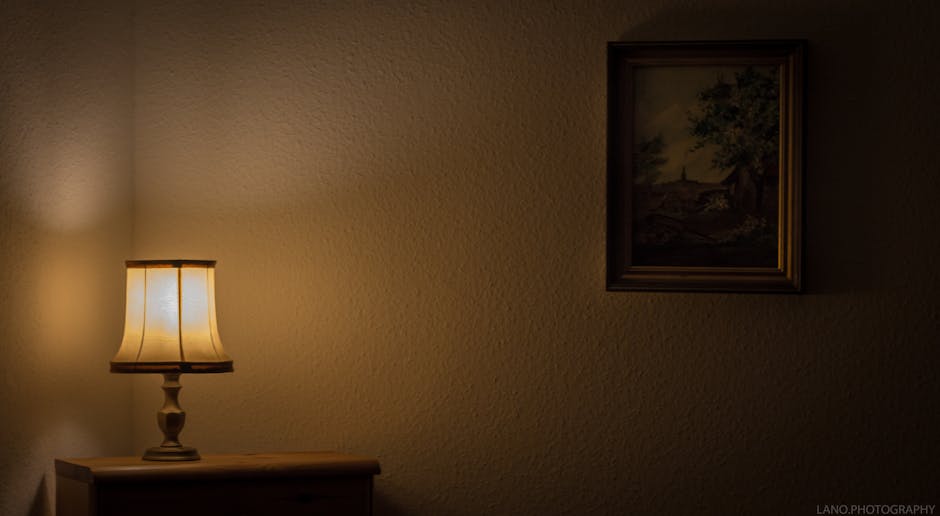 Lampshades do not get the credit they deserve when it comes to practical design power. The lighter color versions are able to help in diffusing light in a wider circle. A darker shade will concentrate the light then focus it on the surface. Getting a new shade means you have the option to try out a different pattern and color before you do it for the entire room.

7. Replacing the Light Switch
Your new bulbs will respond better when you install new switches. There are wireless options (you use a remote to control them) that allow you to control the lighting anywhere you are. This is a great option if you want to have the perfect lighting in your bedroom. When you get inside your bed and start feeling cozy, there is no need of getting up to go and adjust or turn off the lights.

8. Checking the Height of Chandelier in the dining room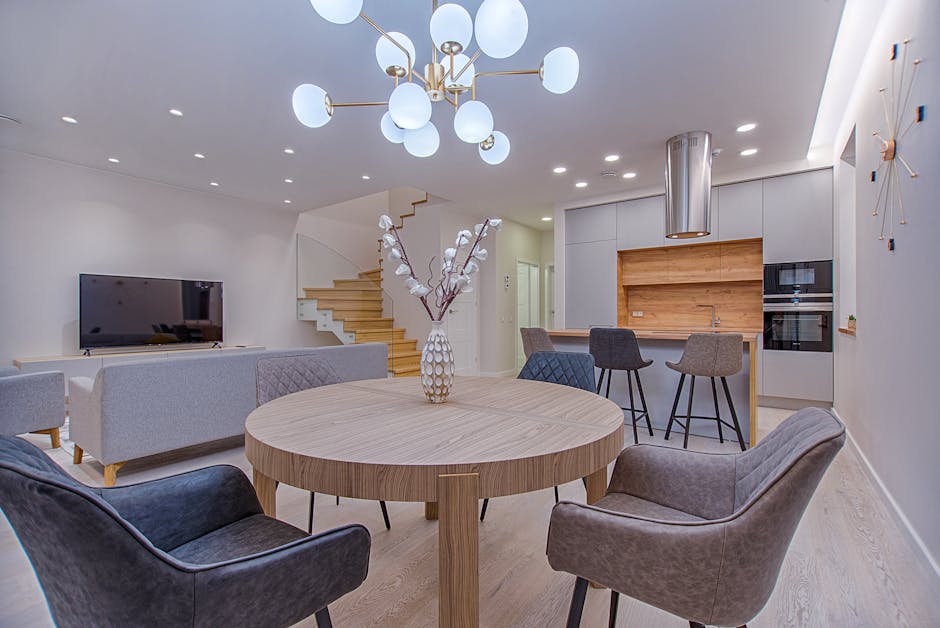 What is the perfect way of making the dining room look amazing? A great chandelier. If you want the space to shine, you should remember this tip and rule of thumb: the bottom on the chandelier needs to be about 30 inches from the surface of the table.

9. Swapping the Holiday Lights for the LED versions
During the holidays, Americans use 2.22 million kilowatt hours to power their holiday lights. If you choose LED light, you can expect to reduce your consumption. LED holiday bulbs will save you a lot of money, and according to EPA, it can last you're up to 30 holiday seasons.

10. Adding an Exterior Lighting Design
It is great to have beautiful lighting, but you should also think about convenience and safety when it comes to exterior lighting. If your home has a dark entrance, try to install lighting. You will feel secure too.

Outdoor lighting can feel like a utilitarian project, and many companies out there will see it as more of a technological task. We have LED outdoor lighting which combines function and form and this provides your outdoor space the light it needs so that it looks amazing. A great design team will be able to help you with your lighting solutions for the outdoors.

We have a team that closely works with architects, landscapers, and pool designers in creating a great lighting effect for any outdoor space, whether it is home or business. We have been known to design outdoor lighting with Security, Elegance, and Beauty for more than 30 years. We have specialized in designing and installing commercial LED landscape lighting. Many customers trust us because we are able to deliver.

We believe that one idea alone can do wonders for your outdoor space. While others will just offer you outdoor lighting solutions, we like to even beyond that. When you choose Robert Huff Designs, you will not be disappointed with the results you are going to get.